WELCOME TO Binding Prestige Panel and Paint
WELCOME TO Binding Prestige Panel and Paint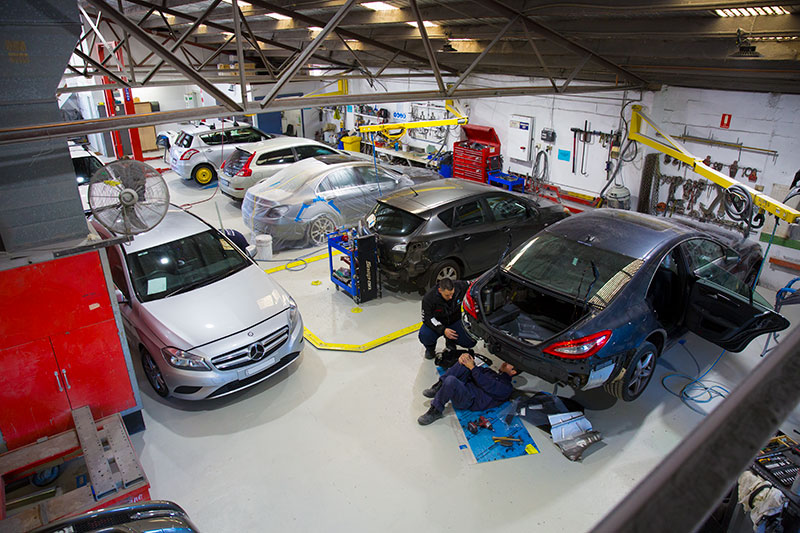 GOOD AS NEW OR BETTER!
Binding Prestige Panel and Paint are a prestige smash repair workshop located in Brookvale. We specialise in Mercedes Benz repairs and have built an excellent relationship with Mercedes Benz dealerships on the Northshore. We repair all makes and models of vehicles. We use state-of-the-art equipment to handle any type of motor vehicle repair from minor scratches or rust to major collision damage. Whether you are after a quote, repairs or just advice please don't hesitate to contact us today!
DO YOU HAVE CHOICE OF REPAIRER?
Insurance companies are constantly changing how their policies are structured from year to year.
When renewing your insurance coverage  do your homework, Check the fineprint.
Please be aware when renewing your insurance policy that most insurance companies are offering two levels of insurance, one with choice of repairer and one without, Also be aware that they will not offer this choice without you asking the question Do I have choice of repairer. You will need to ask for it. If you don't have this option on your policy you will be guided to one of their own repair shops. Please be assured the extra few dollars will be worth every cent as we are positive that all our customers are wanting their cars repaired the way they should be repaired.

Opportunities exist within our industry
We are currently seeking a first year apprentice Panel Beater/Spray Painter to join our team. We are also looking for a General Hand to join our team. If you interested please contact Terry on 0418162447 or our office on 9905 5770.